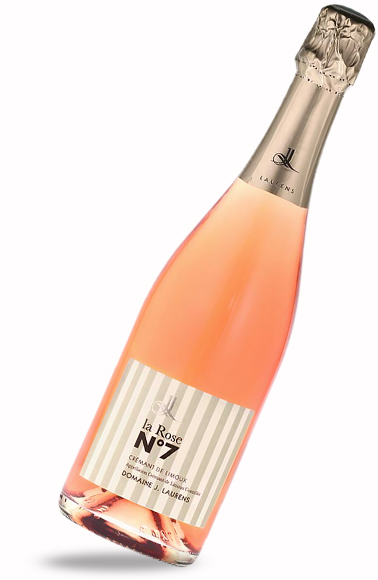 Domaine J Laurens La Rose
J Laurens La Rose No 7
Crémant de Limoux Rosé
This is made from 60% Chardonnay, 25% Chenin Blanc and 15% Pinot Noir and recently won the Coup de Coeur in the prestigious Guide Hachette. It is a subtle pink colour, with mouthwatering strawberry and raspberry aromas of Pinot Noir on the nose. It has a lively mousse with a delicate creamy mouthfeel. The palate is bursting with strawberry/raspberry fruit, with hints of redcurrants towards the finish, and the Pinot Noir flavours come through in the length.
Excellent alone or with smoked salmon, prawns and any "pink" seafood dishes!
Related Products