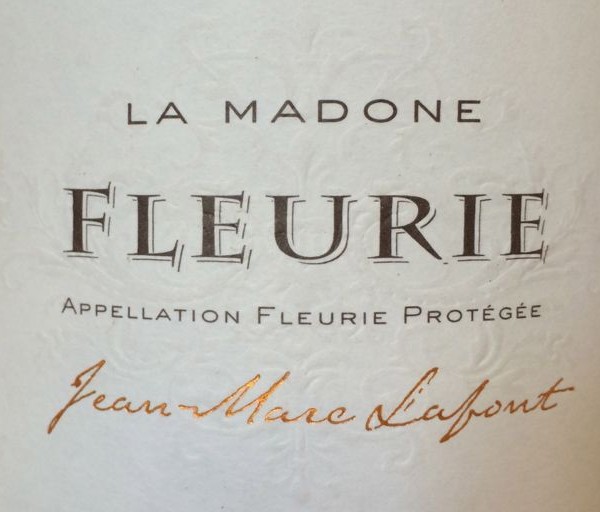 Domaine Lafont Fleurie La Madone 2011
Fleurie, La Madone 2011
Lafont
From the famous La Madone slopes, this Fleurie displays all the characteristics that make it the most distinctive and famous of the 10 crus. A perfumed, floral nose – it has a lovely, soft, ripe, silky mix of red and black cherries, great elegance and a long finish, once again with a hint of minerality. Sublime!